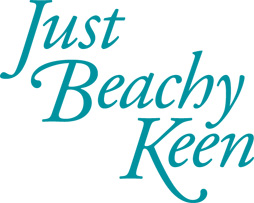 Gifts for Beach Lovers Everywhere!
Made in Bristol, Rhode Island
Also Visit
Sea Glass Journal
An online magazine for sea glass collectors.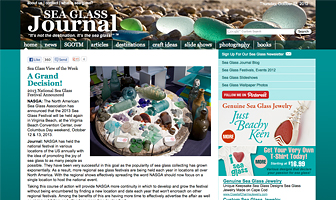 Sea glass jewelry and other unique gifts that evoke those perfect beach days.
All made with natural "found objects" including genuine surf-tumbled
sea glass, seashells, pottery, driftwood, and other treasures.
Bring the beach home!
To see all the sea glass creations visit Sea Glass Jewelry
or click an individual piece from below.
Custom Orders Accepted!
Use these easy steps to order your Just Beachy Keen gift:
| | |
| --- | --- |
| 1 | Select your color of sea glass. Choose from white, kelly green, seafoam, cornflower blue, cobalt blue, or amber. |
| 2 | If you're ordering a necklace, select your sterling silver charm: anchor, heart, mermaid, sand dollar, sea horse, scallop shell, or starfish. Then select your chain length. Necklaces ship with a standard 16-inch sterling silver chain. If you would like an 18-inch chain, please let me know. |
| 3 | If you are ordering earrings, select your style. Choose from stacked, dangle, or shapes. Shape options include double swirl, pear drop, large or small round hoop. |
| 4 | If you are ordering a bracelet, please note that bracelets come in a standard 7-inch length to fit most women. If you require a larger bracelet, please let me know, and I will incude an extension. |
| | | | |
| --- | --- | --- | --- |
| Earrings: $34 and up (genuine sea glass and sterling silver) | Necklaces: $34 and up (genuine sea glass, sterling silver heart or nautical-theme charm, and sterling silver chain) | Bracelets: $89 and up (5 pieces of genuine sea glass, 2 to 4 sterling silver charms) | Center Piece Candles: $24 and up |
Click CONTACT to order or if you have questions.